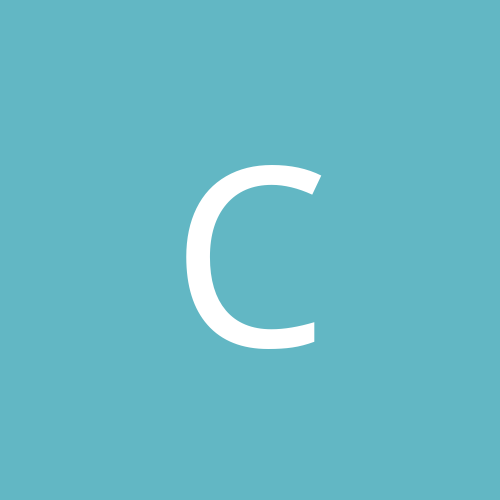 Content count

19

Joined

Last visited
About chris nilan
Rank

Joueur de 4e trio
pierre duteau

reacted to a post in a topic:

Tournoi Peewee de Québec.

chris nilan

reacted to a post in a topic:

Tournoi Peewee de Québec.

Les PWAAA LSL Lions Sud sont classés 4e dans la province avec une fiche de 11-3-1 et sont dans la classe AA-Elite. Comment on explique ça?

chris nilan replied to stallions2004's topic in 2004

On peut dire pour toutes les équipes qui sont allées au tournoi Brick qu'elles pouvaient être plus fortes ou même gagner le tournoi si elles avaient choisi des meilleures joueurs. Nous savons tous que pour une raison ou une autre il y a des bons joueurs qui ne sont pas allé au Brick. Il est maintenant trop tard pour avoir des regrets, et on ne doit surtout pas enelever à Pro Hockey le fait qu'ils se sont mis au défit en gagnant contre une superbe équipe. Félicitations à tous les participants!

chris nilan replied to djrob's topic in ATOME BB

Bienvenue au monde du hockey, où tout est possible!

Les boys, calmez vous! On n'est pas ici pour attaquer aucune organisation. Par contre, les faits sont les faits. Ca serait bien de voir un peu plus de transparence de la part de la THAAAQ dans sa facon de faire. Aucune organisation devrait être favori par la THAAAQ, et certainement pas de "special treatment" envers aucune équipe. Toutes les équipes qui sont membre de la THAAAQ devraient être traitées égales.

Vous avez raison, Doc. Au Meltdown, les Stallions D1 avaient une chambre VIP de luxe pour les joueurs où ils ont pu laisser leur équipement pour la durée du tournoi. En plus, il semblait que les équipes qu'ils ont joué dans les premières rondes étaient choisi pour favoriser les Stallions. Il n'y a pas de doute qu'ils sont favorisés par la THAAAQ.

Si les Stallions vont jouer 2002, ne devrait pas les équipes restantes dans la THAAAQ aussi jouer 2002? Dans mon opinion il n'est pas juste que les Stallions soient surclassés. Il y avait de la bonne compétition pour eux l'année dernière dans le 2003.

chris nilan replied to djrob's topic in ATOME BB

Deux-Rives (Pierrefonds + Ile Bizard) seront a surveiller avec possiblement 6 joueurs Stallions D1 et 5 joueurs Stallions D2 sur la meme equipe! Ouch!

Hey, les boys de "l'Antichambre POC", calmez vous! Un but du genre sur un gardien de 9-10 ans est totalement possible, car même les gardiens professionels de la LNH font des gaffes! Si vous n'êtes pas convaincues, allez voir les bloopers des gardiens de la LNH sur Youtube. Soyez conscient que ca pourrait être n'ìmporte quel de nos enfants qui aurait pu commettre une telle erreur. Surement que le "ti-cul" est dans l'embarras, et il n'est pas correcte qu'on met en question son calibre. Il a quand même fait face a 36 tirs, et accordé seulement 3 buts! Et aussi une tres belle performance en prolongation et tirs de barrage. Bravo!

Belle victoire ce matin contre les Yankees. Esperons que le Ice Storm vont continuer comme ca. Encore trop de punitions et pas assez de passes. Le jeu individuel est toujours predominant. Par contre, l'equipe a pris un pas dans la bonne direction. En passant, quelle belle place le West Edmonton Mall. C'est enorme!!!

TimHorton

reacted to a post in a topic:

Ice Storm Brick 2003

Entierement d'accord avec toi Tim, il n'y a pas de place pour le jeu individuel rendu a ce niveau.

C'est facile, ils ont besoin de beaucoup plus d'intensité, plus de tirs au but, et plus de discipline (trop de punitions). Reste a voir s'ils pourront s'ajuster...

Oups, j'ai oublié les Canucks comme contender!