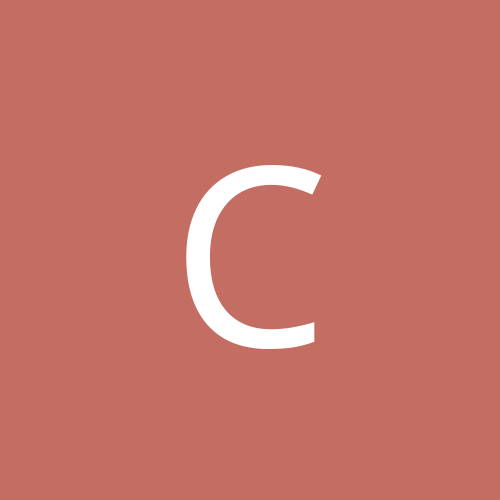 CrazyMomWithABaby
Members
Content count

185

Joined

Last visited
Everything posted by CrazyMomWithABaby
Sad to hear that. The kids shouldn't be crying over the losses... they should be proud of themselves for their effort!! I hope they're all taking the time to enjoy Edmonton while they're there and not focusing only on hockey. The Brick should be an experience to remember, not based on winning or losing. Besides, it's far from over for Team QC.

Agreed. The kids are trying their best and doing a great job! I do find the other division is much stronger though.

Two more days until the start of the tournament. Good luck to all the boys! Win or lose, make sure you take the time to enjoy the experience.

A Laval, oui; il est un "game changer". Je connais pas l'autre? Or maybe I do? Je suis vraiment curieux a voir les LSL rosters. Beaucoup des rumeurs - which ones are true?!

LOL Not surprised. Alors les cinq 2007 sont vraiment phenoms ou les 2006 sont terrible? 1/3 l'equipe n'est pas normal.

Okay, je connais le joueur que tu parles maintenant. J'ai oublier qu'il a jouer Atome l'annee dernier - je parles pas de lui.

ahhhhh il a joue Atom AA l'annee dernier?

ah okay. Je veux voir the little guy. Ca c'est une grande sort a faire.

Est-ce que c'est vrai que un joueur premier annee atom va jouer Peewee AAA releve cette annee? South shore je pense is what I heard.

Meh, c'est juste mon opinion. J'ai été partout au Canada et ma famille a habite partout dans le monde. L'anglais est une langue importante à apprendre, que cela vous plaise ou non. Stopping les gens au Québec from learning another language, parce'que ils veulent garder leur langue only hurts everyone; kids and the economy as a whole. Boque you are very wrong. Le plus triste, c'est que lorsque vous entrez dans les vestiaires des garçons de 9 à 10 ans, tous les enfants anglophones sont bilingues, mais la plupart des francophones ne le sont pas - et je l'ai vu depuis des années. Je ne peut pas parler le francais bien, mais je ne découragerais jamais un enfant d'apprendre plusieurs langues. Ce n'est pas mon enfant qui est retenu, c'est à toi. Mes enfants auront des portes ouvertes partout dans le monde, pas seulement dans une province. Il y a beaucoup plus là-bas. MAIS je pense que je suis vraiment off topic pour un hockey forum!

Je ne vois pas ou il est dit qu'il ne va pas apprendre la langue français. Je vois que ils ont refuser to teach him anglais. "Roche disagrees with that approach, so refused the request by the Saguenéens, a team based in a heavily French-speaking area, to teach the player English." Bilingualism is an asset is it not?

Ici, vous pouvez blame politiques pour beaucoup. Voici un petit example: https://www.cbc.ca/news/canada/montreal/quebec-hockey-junior-english-1.4260911

I always thought that Quebec was its own "nation". Very surprised they're actually implementing the rules of Hockey Canada.

La page de Hockey Laval ne permit pas que je fait un traduction. Il dit que les premier et deuxieme annee vont etre separated? Alors aucun joueur premier annee peut jouer novice A avec les deuxieme annee since c'est plein glace?

Sorry to keep you waiting lol La feuille d'érable représente tous les Canadiens, y compris ceux d'entre nous qui habitent au Québec. Toutes les autres équipes pensaient que nos chandails étaient très bien et je n'ai entendu aucune plainte des Canadiens français dans notre équipe. But whatever... tout le monde aura ses propres opinions sur le design et whatnot. Personnellement, je pense que cela aurait été bien si nous pouvions représenter les Canadiens comme some of les autres equipes (Boston, Vancouver, Toronto, Detroit, Jr Rangers, Chicago, Manitoba). Mais à la fin, c'est le hockey qui compte pour moi ... pas le chandail.

Not surprising. You do know that it's okay to love your province & your country at the same time right?

This is the type of attitude that has killed Quebec in every sense.

CrazyMomWithABaby posted a topic in GÉNÉRAL

Des commentaires pour ce tournoi?

CrazyMomWithABaby replied to CrazyMomWithABaby's topic in GÉNÉRAL

Merci petitvite! Avez vous faire le tryout? lol Albert

6-4 peut etre difficile quand vous jouer le dimanche. Quelques tournois a 3 matches dans un jour; l'equipe avec trois lignes a l'advantage dans cette situation. Je prefere 8-5; 6 pour defense est trop sauf si les lignes changent vraiment vite.

CrazyMomWithABaby replied to hockeyfan101's topic in GÉNÉRAL

Lions ont confirme & coupe quelques enfants. Les autres ont un autre tryout pour les derniers places. Ils n'ont pas annoncer les joueurs, mais envoye les courriels a chaque person.

Congrats to the Princes 2008!! It's too bad the Oilers didn't make the finals; I would have liked to see that matchup.

lol don't put your $$ on it.

Politics. Un est le papa d'un joueur sur l'equipe Oilers et l'autre un Lion. Les Princes ont 6 joueurs Brick et 3 joueurs qui left les Oilers. L'equipe est fort. Mes predictions: 2007 - Snipers Veilleux 2008 - Princes Les Oilers sont boosted pour le Meltdown avec 2 joueurs Lions, mais, l'equipe a changer beaucoup cette annee aussi. Ce n'est pas le meme equipe qui a gagner a Quebec. Je ne sait pas si ils vont joueur plus individuelle ou comme une equipe...

CrazyMomWithABaby replied to Sage's topic in 2008

C'est pourquoi je préfère que toutes les rosters sont en ligne. Si les organisateurs ne remarquent pas que le joueur est illégal (très difficile de garder une trace de tant d'équipes), un entraîneur ou un parent le fera peut-être.