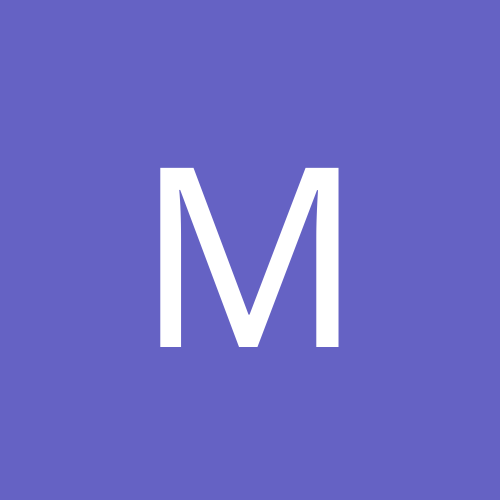 Content count

26

Joined

Last visited
About maxiimus
Rank

Joueur de 4e trio
maxiimus replied to Info-leaaaq's topic in 2004

Bravo Mike. On va surement voir une ptite équipe Vikings 2004 a Toronto l'été prochain! Bonne chance!

maxiimus replied to djrob's topic in ATOME BB

ça va en faire des ti cass jaune ça :)

maxiimus replied to Jonathan Toews's topic in 2003

Toronto bulldog les ont battu 4-1 ce matin

maxiimus replied to carey price's topic in 2004

De ce que j'ai vu des 2004 il y'a une énorme différence entre les top 6 défenseurs 2004 en grandeur,grosseur, mobilité et hockey sense vs les suivants. Pour les avants il y'a beaucoup de talents mais je doute qu'une 2 ieme équipe puisse rivaliser!

Wow ta sûrement manqué ta dose a matin?? Je ne fais que dire que les Québécois en on sûrement rien a foutre de Don! Et que c'est sûrement pour ça que personne te répond, rien de haineux la??? Je te répondais seulement parce que je trouvais que tu faisais pitié avec tous l'effort que tu avais mis a publier sur tous les post???? Pour ce qui est du meltdown, très beau tournoi compétitif et mon garçon aura la chance d'y participer 2 fois cet été avec les 2003!

58 2002

reacted to a post in a topic:

On parle du Montreal Meltdown a Hockey Night in Canada

Tu dois comprendre Carey que pour les gens du Québec, Don est loin d'être synonyme de crédibilité!!!????

Méchante belle bataille "made in Québec" ce soir entre les stallions et le Ch Verdict nul de 2-2 Félicitation au deux club! Bonne chance demain!

Je mettrais pas une cenne noire contre ton offensive mais j'espérais voir une finale stallions vs ch!! :wink: j'aurais du regarder la formule du tournoi avant :mrgreen: Les stallions devront affronter une des 3 pré brick en demi pour espérer se rendre en finale!!!! :lol: Bonne chance au 2 formation Québécoise!!!

J'accote ton vieux deux :wink: bien hâte de voir le duel québécois du samedi soir!! :lol:

maxiimus replied to LUCIC's topic in 2002

Relax big Mike!! Commence par gagner ton tournoi dans le 2003 en fin de semaine et on verra après !! :wink: :wink: :wink:

maxiimus replied to mike Goyette's topic in 2004

J'ai même entendu dire que Tony à grandement contribué en " Rebuy" à la réussite de la levé de fond :lol: :lol:

Prédiction!!!! Mirabel 3 va l'emporter! :wink:

maxiimus replied to Quebeccup's topic in ATOME BB

Avantage ou pas, Terrebonne ont fini premier au classement de leur ligue respective et ce fut bien mérité! Félicitation aux jeunes pour une belle saison!

La question que je me pose est que le Ice Storm a perdu contre une équipe D-1 par un score astronomique :!: et le Ice Storm a gagné 2 a 1 contre une équipe Super LEAAAQ :idea: Quelle est la véritable force du Ice Storm D-2 fort probablement plus que D-1 Te faire déclasser de la sorte en D-1 soyons honnête et réaliste bien beau être poliquely correct mais on parles pas de 6-3 ou 9-5 mais de PERDRE par plus de 10 buts d'écart en D-1 THAAAAQ :!: pour ensuite gagné 2 a 1 dans du Super LEAAAQ :!: Carey, C'est important de ne pas sauter au conclusion! Je ne pense pas que le 2004 sois bien représentatif. M. Lastarza et Goyette,On fais un travail remarquable pour regrouper l'élite 2004. Ces même 2 équipes sont bâtit pour l'extérieur et je suis persuadé que leur seul intérêt au Québec demeure le Meltdown mais du aux règlements douteux de la thaaaq qui force les équipes a faire 3 tournois thaaaq il y aura forcément des blowouts! Posez vous la question? Plusieurs talents 2002 ont migré ailleurs pour ces même raisons et le même scénario post brick va se reproduire l'an prochain avec les 2003.

maxiimus replied to Canadiens Junior's topic in 2003

Belle initiative pour les kids! Bravo!