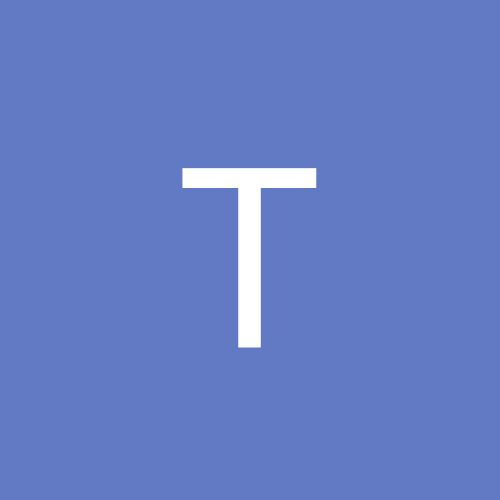 Content count

121

Joined

Last visited
About Top Ice
Rank

Joueur de 2e trio
Maskoutain2003, il est faut de dire que pendant la saison hiver quer les organisations sont en dehors de la trak. C'est une insulte à tous les organisations

Maskoutain2003 en a vraimen contre HQ !!! Oui il y de la bisiness à faire avec tout les sport. Que ton gars joue au hockey de printemps, au baseball, soccer ou autre c'est de la business de tout part, mais c'est du plaisir pour fiston. Mais pourquoi autant de professionnnel dise de faire plusieurs sport? Combien dise dans faire que un :cry: ? De ton coté Maskoutain2003 ton ta business c'est peut-être chez Rousseau sport pour de l'équipemen haut de game et c'est légitime

HABS#1...à regardé les résultats au tournoi des champions, je dirais que tous les équipes ont rivalisé contre lions sud sauf lions nord. En deux matchs lions sud 14 - lions nord 4

La coupe Dodge 2017 peewee AAA est à nos porte. Le grand favori est Lions Lac-St- Louis Sud. Cette équipe est toujours invaincu à l'intérieur de la LHEQ. Quelle saison phénoménale. Bonne chance à toutes les équipes et en attente des résultats des régionaux

Très logique aussi du côté des sélects du nord. La majorité sera donc en provenance des sections ouest et nord.

C'est logique, 6 sûr, 7 peut-être que oui.

Top Ice replied to Hockey Freak's topic in PEEWEE AAA

Cette année il y a 3 classes distinctes au hockey mineur: AAA majeur: laquelle tu fais jouer tes meilleurs et développe les jeunes en pratiques. Les pratiques vont aider à modifié ou non ton top 5 AAA: mineur, même philosophie AA: mineur et majeur que fais du tour à tour et ainsi de suite pour toute les classes inférieure

Top Ice replied to Hockey Freak's topic in PEEWEE AAA

Exact Francoisd. D'accord avec les choix mais il y a le #33 des seigneurs a ajouter

Difficile à évaluer quand on ne voit pas les 2 autres divisions! Puissance dans l'ouest et le nord Lions sud Lions nord Selects Patriotes Déception: Intrépide Conquérant Seigneurs National

Beatles

reacted to a post in a topic:

Vraiment du aa

Top Ice replied to Bat man's topic in GÉNÉRAL

Je trouves que Batman bat de l'aile ! hihihihihih! Met-toi un parachute Batman afin de ne pas te blesser. Il ne faut jamais crier et blâmer des enfants. Chaque parent doit agir comme un exemple dans les estrades. Sur ce, bonne chance aux pionniers et amusez-vous

winvan

reacted to a post in a topic:

***URGENT*** DEFENSEUR POUR KINGSTON

Pas tout à fait d'accord avec toi Carey. La majorité des training off season c,est relié au cardio pour les niveau Peewee + agilité. Moi j'ai fais évaluer par un entraineur privé le programme offert par l'organisation et la réponse fût " excellent ppour cet age.

Top Ice replied to Hockey GM's topic in 2003

Anything can happen during a game

Si c'est le cas , team USA à perdu un match au meltdown contre une equipe D2

Avec un commenditaire majeur, vous pourriez réinir les meilleurs 2004. Les top 2004 du Qc tous ensemble...