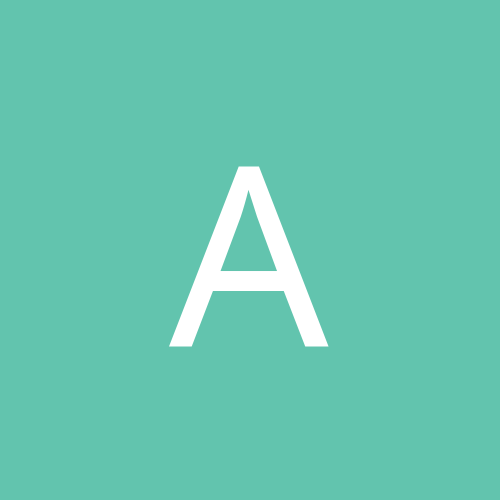 Content count

166

Joined

Last visited
About Archy51
Rank

Joueur de 1er trio
Archy51 replied to XR79's topic in GÉNÉRAL

:mad: :mad: :mad: j'y joue dans une ligue qui existe depuis plus de 30 ans à cet endroit à une heure plus que raisonnable (jeudi de 20h45 à 22h).... c,est quoi les chances de se trouver un nouvel aréna aux mêmes conditions :oops:

Archy51

reacted to a post in a topic:

Le taux de rétention des joueurs de hockey au Québec

Archy51

reacted to a post in a topic:

WINTER MADNESS TOURNAMENT

Archy51

reacted to a post in a topic:

Hockey scolaire.

Oui, Benjamin, cadet et Juvénile!! Plus du D2 cadet et juvénile http://www.sportetudiant-stats.com/

Edouard Montpetit ont encore un programme hockey (RSEQ)

Hockeypuck, même chose ici aussi !!

Archy51

reacted to a post in a topic:

Surclassement

Comme à Montréal, on fait rien comme les autres :razz:, en ce qui concerne mon AHM , si on est au AA-AAA on s'inscrit directement à Hockey Montréal Élite,j'ai pas besoin de passer par mon AHM et si je suis redirigé BB alors là seulement je dois m'inscrire à mon AHM. Ceci dit je sais pas si c'est partout pareil à travers les AHM qui sont sous Mtl Élite

Archy51

reacted to a post in a topic:

prédiction des clubs a la coupe Dodge

Maskoutain2003

reacted to a post in a topic:

prédiction des clubs a la coupe Dodge

Dans mon AHM aussi la comptabilisation des filles est très élastique, c'est une pratique beaucoup plus répandu qu'on pense, des moyens de jouer avec les inscriptions y en existe d,autres, suffit d'être créatif...

Archy51 replied to rickdynamos's topic in GÉNÉRAL

Selon ce que j'entends, à Montréal, le Midget AA ne serait plus sous Hockey Montréa Élite, mais retournerait aux AHM. Combien d'équipes ça fera? Est-ce que ces équipes joindront la ligue du Richelieu ou ça restera à Mtl...??? À suivre.

Le gagnant des séries entre les 4 équipes de Mtl s'en va directement à la Coupe Dodge,.

Archy51

reacted to a post in a topic:

propos racistes

Hockeylike

reacted to a post in a topic:

Tournoi pee wee de Quebec

OK je répète...je le défends pas, c'est pas tout noir ni tout blanc, j'ai exposé le contexte en arrière de tout ça, t'es pas d'accord...fine. Je suis le premier content que mon fils joue pas pour lui t'inquiète!! J'étais aussi à Repentigny figure toi et très près de l'équipe en plus, j'ai vu "l'incident du chandail" le joueur en question c,était tout simplement pas sa ligne à embarquer et par deux fois s'en allait sauter sur la glace. J'étais dans le lobby de l'aréna après la finale, à justement attendre les joueurs que je connais pour les féliciter, j'ai vu tous les joueurs passer pis y avait aucune face longue là-dedans. C'est pas une question de savoir qui a le plus raison entre toi et moi, sauf que contrairement à toi je possède possiblement beaucoup plus d'info sur l'équipe que tu peux en avoir. Alors à ta demande, sujet clos ;-)

Mr Béliveau... les pratiques sont majoritairement en français, ça parle français en arrière du banc, pis t'as de maudits bons yeux pour voir des larmes à travers une grille à partir des estrades, faut pas chercher des bibittes ou y en a pas. C'est un coach qui est très axé sur l'exécution beaucoup plus que sur le résultat. Quand tu perds 2 matchs en 1 an et demi (avant leur série de 3 défaites de cette année) pas facile de garder des kids de 11-12 ans rester focus et éviter de se trouver trop bon, sa façon à lui est la poigne dure, nous autre on ferait quoi...??? Je défends aucunement le coach en question, mais y a un contexte derrière tout ça; un peu plus de permissivité de sa part allégerait sûrement l'ambiance sans nécessairement affecter les résultats.

AiglesSTJ

reacted to a post in a topic:

Tournoi pee wee de Quebec

La majorité de L'équipe est franco, c'est juste qu'émotivement c'est plus naturel pour le coach de "péter sa coche" en anglais. Ça fait 1 an et demi qu'ils dominent outrageusement, je pense qu'ils sont habitué à la victoire c,est probablement l'absence de sourire. Pour très bien connaître la moitié de L'équipe je t'assure que les gars ont beaucoup de plaisir ensemble et la petite phase creuse qu'ils traversent est probablement la meilleure chose qui pouvait arriver.

On peut questionner ses agissements, y doit pas être le seul coach à jouer la trappe, pis si la réponse était oui ça change quoi? Ça marche c'est pas mal ça le but.

Probablement que son vocabulaire d'insultes en français n'est pas assez développé :-)

Je ne pense pas que les joueurs ne veulent plus "jouer" pour ce coach, mais les 14 joueurs de l'an passé qui sont avec lui depuis deux ans, ils s'en font plus vraiment avec ses crises. Je souhaite vraiment que ces jeunes connaissent autre chose au Bantam l'an prochain, et ça les parents ne se gênent pas de le dire.

Archy51 replied to CrazyMomWithABaby's topic in ATOME AA

Est-ce que le coach vous l'impose, ou en groupe vous pouvez refuser??