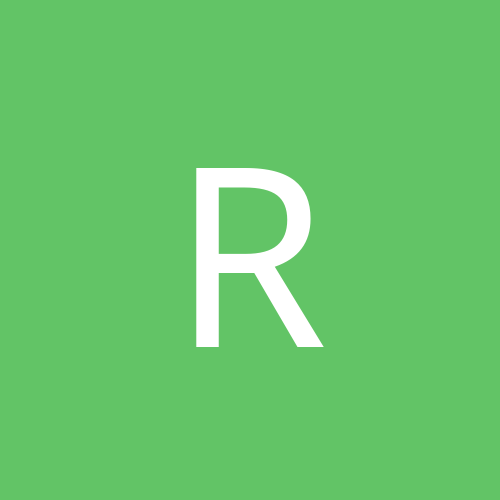 Content count

28

Joined

Last visited
About Ripit
Rank

Joueur de 4e trio
TimHorton

reacted to a post in a topic:

ROUSSEAU MTL-LAVAL

dwgs

reacted to a post in a topic:

ROUSSEAU MTL-LAVAL

Moize

reacted to a post in a topic:

ROUSSEAU MTL-LAVAL

Laval and Montreal have brought the AA levels into their structure which I believe has paid dividends. By doing this, they now know who are the better players that should be playing AAA and they've reduced the number of AA teams in their region so it's less watered down. The fruits of this is present in the 2005, 2006, 2007, 2008, etc where both Montreal & Laval are all of a sudden winning and very strong. For example, Laval Peewee AAA won the Dodge Cup last year & Montreal finished in the top of the league. Further, the Montreal 2005 crop is extremely strong. Time will tell, but I think that decision alone has worked, but it takes years before the actual results happen in Midget.

Mac, y en a dans toute les associations qui déménage.... demande les Sélects ou Pionniers etc..... c'est la seule chose que HQ peuvent rien faire. HQ et tout les joueurs moins bon veut que tous soit équitable..... then why have competition? C'est la raison que HQ on mis cette règle.... pour les moins bon. Si HQ voulait vraiment arrêté le benching, simplement jouer à 6-4 et 1 gardien à la place de jouer comme un équipe de football!

LUCIC

reacted to a post in a topic:

Hockey Quebec's new philosophy this year in U-programs

Wow..... la jalousie continue.... questions pour vous.... quel deux équipes était en finale au Coupe des Champions dans la catégorie que tu mets en question? Il y a bcp de rumeurs dans les arénas quand une équipe n'a pas perdu une game toute l'année car bcp de parents asseye de dénigrer le succès des autres ou de trouvé des excuses pour leur insuccès.

Coach21.... you take 1 game out of the 3 the North vs South played and you twist it the way you want to make your argument. Why don't you take their 2nd game on Oct 23rd where the score finished 7-5 (with and empty netter) and the North was actually up by 2 goals in the 3rd period. The teams were tried to be made even at the beginning of the year but lots of changes has happened since the teams were formed. Many people can say what they want, but in the end it's all excuses. The reality is that the South team has evolved and improved to the point that even their bottom players were dominant in the final vs Lévis and nobody was benched. Further, the only players benched in the semi finals were their top 3-4 players in the 3rd period. Nobody sees that though.

ebelanger your so jealous & a sore loser..... welcome to AAA elite hockey. By your comments you must be very bitter because your kid isn't a very good hockey player.

WOW..... il y en a des jalloux dans les estrades! For those "dans les estrades" the 7-8-9 forwards had a total of 8 pts in the game yesterday & were the result of 50% of the offense. They even scored 2 on the PP. To all the haters, keep hating..... it only drives the kids to play harder.

Ripit replied to Hockey Freak's topic in PEEWEE AAA

Aurele, not sure that the LSL coaches even care about that stuff.... just questioning if it's bad sportsmanship on the Laval side. I know in Toronto they actually shake hands before the game which I think is a great idea as there is no "bad blood" or "high emotions" usually before a game..... unless of course you are the Habs & Flyers in the 1980's... lol

Ripit replied to Hockey Freak's topic in PEEWEE AAA

What's going on with hockey coaches at the peewee AAA level this year. There were 2 coaches that got into a fist fight apparently on Saturday. From what I had heard, the Montreal coach threw the first punch at the older gentleman that was coaching the North team & then got clocked by the older gentleman. Both coaches have apparently been suspended 3 games rightfully so. No need for that at any level. On another note, the Laval coaches don't shake the hands of the Conquerants team after they beat them 5-4 about 2 weeks ago and yesterday they do the same to the LSL South team after losing to them 5-2 in a very good game. I'm not quite sure if they simply don't shake hands period or if it maybe had something to do with two of their former players moving out of the region last year but either way what message are they teaching their own team. I know they are young coaches and they are doing a great job with their team this year, but they should show a little bit more class & respect for the game of hockey. Even Lucic shook the Habs hands after the losing to them a few years back!

Any news on which teams have made it to the Peewee tourney in Quebec City. I heard that Levis will be representing the Remparts, can anyone confirm this?

Ripit replied to Hockey Freak's topic in PEEWEE AAA

Djrob, from my understanding LSL tried to do what's right and asked the LEQ to suspend #9 & #32 which the league came back and refused. Stop bashing or making smart a$$ comments about the LSL organization, parents, teams or any of their players on a public forum just because you feel or think LSL did an injustice. Get the real story & facts before running your mouth. Point finale! If and when they play your son's team, and if you beat them on the ice, some of their parents will be the first to give Selects du Nord credit. Most of them are good people & former teammates. You guys are a very good team. Stay humble & respectful.... in victory or defeat... Peace out!

Ripit replied to Hockey Freak's topic in PEEWEE AAA

TGV, I thought I was just being funny..... I guess you don't understand my English humor. I apologize for being able to explain & give facts about my opinions to the point were you feel that I'm being "incisifs". On the other end, I ask you if it's ok to have others like DJRob criticize organizations, individuals, teams, etc on this public forum or social media like Facebook?

Ripit replied to Hockey Freak's topic in PEEWEE AAA

Bmto..... here's another of my opinions.... you're awesome! I don't force any of my opinions on anyone. They are opinions & you either agree or disagree. Everyone is entitled to their opinion, even yourself, moronic as they may be, I respect that you have your opinion. Take what I say for what it is & try moving on with your day & night without losing any sleep. Point final.... end of discussion.

Ripit replied to Hockey Freak's topic in PEEWEE AAA

Kovy91, I can see that everyone is getting out their Halloween costumes early this year...... seems like everyone is dressing up as the LSL Jealous A$$ Clown this year.... lol First off, does anyone really know the true story of player #5's suspension instead of #9? You have guys Mike G (Jealous A$$ Clown#1) sending comments on Facebook to the mom of Gatineau's player #32 about how LSL South's player #9 wasn't suspended when he knows absolutely nothing about the situation.... just trying to cause crap like the piece of crap he is. Here's a real recap of the #5 vs #9 LSL South suspension story & how it played out for all the jealous people out there from my insider info I got; 1) LSL South's #9 get's knocked down by Gatineau's #32..... words are exchanged. 2) LSL South's #9 gets up off the ice & then Gatineau's #32 starts hitting him.... #9 then retaliates. 3) Meanwhile, LSL South's #5 & Gatineau's #34 both come in as 3rd men in & start hammering away at each other. 4) When the refs finally get control of the brawl, both #9 & #32 get escorted directly off the ice & to the dressing rooms. 5) Both #5 & #34 get 5 mins majors & 2 game suspensions. For whatever reason, the ref or score keepers (I'm guessing it's because both players got escorted directly off the ice) never gave #9 & #32 penalties on the official score sheet so both player #32 & #9 did not get any suspensions. LSL South's manager even went back to the LEQ asking to fix the error & give both #9 & #32 the suspensions instead of #5 & #34. A decision by the LEQ (after checking with the referee in charge that game) was that they were not going to change the decision. That being said, if #5 would have played, then LSL South would have lost the 2 games by default last weekend (which I'm sure a lot of jealous people would have liked & pointed out). It's an unfortunate situation that #5 & #34 got suspended instead of #9 & #32, but errors happen & the refs/score keepers are human and sometimes make mistakes. That being said, keep hating & being jealous about LSL. It only gives them more ammunition on kitting other teams butts! Remember that hockey is played by the kids & not the Jealous A$$ Clowns out there.... even if Halloween is just around the corner! BOOOOOOOOOOOH!

Ripit replied to Hockey Freak's topic in PEEWEE AAA

DJ Rob, So it was ok for your team to put all your best players on the ice in Novice & Atom but when other teams do it in Peewee it's not ok? Or is it just ok when you guys win and not ok when you guys lose? You're such a sore loser. Instead of simply giving credit to the better team on that day and being humble you chose to make excuses..... I guess that's why you can never win when it comes down to crunch time!

Ripit replied to Hockey Freak's topic in PEEWEE AAA

Bmto..... I'm not saying that my opinion is a popular one or even to agree or disagree with it, but to be an elite hockey player there are a lot of sacrifices to make & things that 95% (or higher) of the parents don't agree with or don't even understand. Listen, if you don't understand that PK Subban can get traded from Montreal because he didn't fit the Montreal Canadiens organizational philosophy & despite being loved by a huge part of the fan base, then try to understand that there are some things that you simply don't understand when it comes to elite sports.