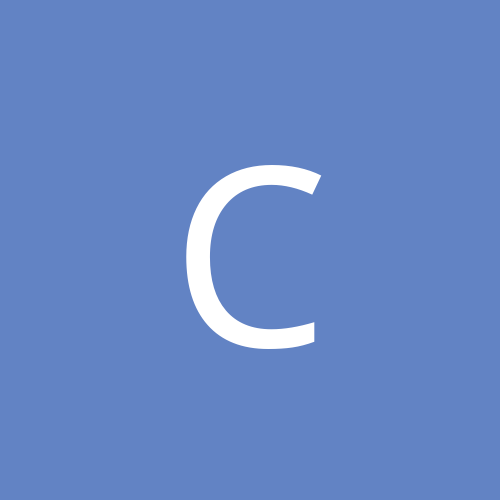 Content count

115

Joined

Last visited
About Chelios24
Rank

Joueur de 2e trio
Combien de programmes offrent ces 2 options? c'est le meilleur des 2 mondes, mais pas possible dans notre coin. En même temps, qu'ils terminent au scolaire est un peu ironique, ça démontre les limites du concept de structure...

Ils peuvent pratiquer d'autres sports, seulement qu'une majorité mise tout seulement sur le hockey. Ou vont les joueurs midget espoir à leur 2e année s'ils ne font pas le MAAA en sec. 5? Pour les écoles, les structures forcent des écoles aux jeunes qui à la base n'auraient pas été choisies par les parents. Et non les écoles et programmes ne sont pas tous égaux.

tintin

reacted to a post in a topic:

Fusion RSEQ

Souvent au scolaire la continuité se fait via les Prep School avec des athlètes qui ont eu la possibilité de pratiquer 2 - 3 sports de sec 1 à 5 et non surspecialisé hockey sans autres options une fois qu'ils ne font pas le MAAA.

Comme au Football, les premiers en D2 peuvent monter D1 et les derniers D1 descendent au D2 et ainsi de suite avec le D3.

Le scolaire offre l'opportunité d'évoluer sur 5 années en étant dans un même programme. Si tu ne fais pas D1 en sec 1 et que tu joue D2 jusqu'à sec 3 tu peux toujours exploser et devenir D1. La structure c'est le AAA ou le AA et BB avec 1 ou 2 pratiques par semaine... Je crois qu'il va y a avoir un transfert naturel de joueur de la structure vers le scolaire et l'entonnoir restera le midget AAA.

Chelios24 posted a topic in GÉNÉRAL

Plus de 400 équipes regroupées dans une ligue, un plus pour le hockey Québécois.

Chelios24

reacted to a post in a topic:

Redhawks Hockey

Redhawks hockey, vous connaissez, expériences, commentaires ? Merci

Redhawks hockey, vous connaissez, expériences, commentaires ? Merci

Chelios24 replied to Poitrick Roua 33's topic in PREP SCHOOLS

Effectivement, ça doit faire mal à l'ego des parents aller jouer au scolaire pour la dernière année du secondaire... Surtout que ça reste une année scolaire importante avec tout ce qu'un changement d'école peut apporter comme contraintes... Les structures regardent seulement leurs choix de 1ere année peewee sélectionné évoluer jusqu'à bantam... faute d'attrait pour leurs sélections année après année... Est-ce normal qu'ils sélectionnent des BB pour la 2e année peewee ?

Chelios24 replied to Chelios24's topic in GÉNÉRAL

J'ai toujours estimé une année civile à +- 2000$, maintenant c'est plus 4k$ - 5k$, mais c'est clé en main pour les pratiques, games, transports et hôtels. LHEQ les prix se ressemblent mais tu n'as pas le choix de l'école...

Chelios24 posted a topic in GÉNÉRAL

Certains on des détails sur le regroupement LHPS, RSEQ ET LHIQ? J'ai entendu pour saison 2021. Très bonnes nouvelles selon moi, l'avenir est au hockey scolaire !

Chelios24 replied to Rigaud's topic in GÉNÉRAL

Je suis d'accord, le hockey IQ se développe comme le reste, il y a des joueurs simple lettre qui ont de très bon IQ mais n'ont pas le reste... Je crois au développement long terme de tous les aspects pour atteindre tous les requis qui font un joueur de premier plan à 15 - 16 ans. Malheureusement tous n'atteindront pas le Midget AAA malgré un IQ élevé.

Chelios24

reacted to a post in a topic:

retour hockey mineur

RedWingsCF08

reacted to a post in a topic:

rumeur ou veriter

Pas évident comme situation cette année, déjà que ça ne bouscule pas aux portes après l'année relève ... ceux du scolaire vont rester avec leur école, il reste à recruter ce qu'il y a de disponible dans le civil. Mais oui des bons joueurs AA première année qui auront bien évolué il va y en avoir, mais quelles directions vont-ils prendre? À 400 500$ le camp, plusieurs ne ce sont même pas inscrit avant que tous les problèmes commence et ont déjà placé leurs billes ailleurs ...

Les organisations doivent confirmer les joueurs rapidement pour justement faciliter le choix de l'école.

Peut-être n'ont-ils pas été retranché, mais ont seulement quitté et ont laissé des places disponibles?