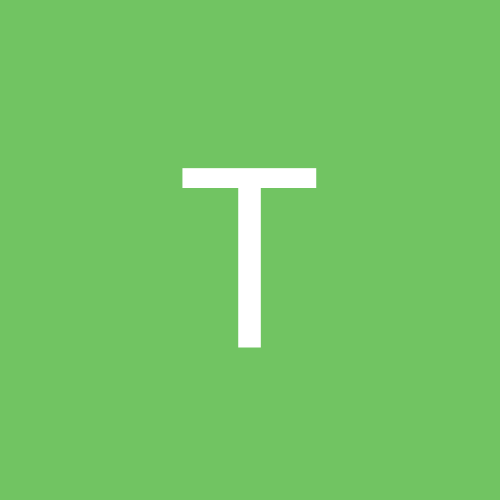 Content count

165

Joined

Last visited
About tintin
Rank

Joueur de 1er trio
tintin replied to Chelios24's topic in GÉNÉRAL

A condition que hq donne le go!

Toutes les structures ont été avisé des demandes et suggestions de hq,par contre chaques structures pourraient avoir une façon différente de calcul et façon de faire((calcul par mois,calcul selon matchs,remboursement,crédit prochaine saison...ect..ect...))

Encore la c est subjectif!!certaines sauvent moin que d autre et pour certaines catégorie l offre de service etait deja terminé!!

Je vous confirme que c est un sujet qui a effectivement discuté,c est a voir avec vos gestionnaires de structure!!

Oui,si les arena sont ouverte!!pour l intant,avec les montants d argent que les 2 palliers de gouvernement sortent pour tenir le pays a flot,pense pas que les aaa de printemps et les arenas soient dans leur priorité!!

Moize

reacted to a post in a topic:

Power Skating

tintin replied to Moize's topic in GÉNÉRAL

Respectons les regles imposées pis au vas se revoir dans les arenas l année prochaine...essayons de les contourner,probablement que certains n y seront pas!!😪

tintin

reacted to a post in a topic:

Peewee AAA Relève: Camps de sélection et parties HC

Bros 71,tellement en accord avec toi sur les stats,surtout a cette âge,elle ne servent certainement pas a évaluer un joueur!!j ai une connaissance qui travail comme recruteur pour une équipe nhl canadienne,et de son propre aveux,jamais il ne vas se fier au stats d un joueur,meme au niveau de la lhjmq,mais bien aux exigence du programme de developpement de son équipe pour évaluer!!et même au niveau de nôtre mdaaa,le reset est fait au debut du camp et ta saison passée et vraiment mis de côté!!Donc,a quoi serve réellement les stats??

tintin

reacted to a post in a topic:

Meilleurs Pee-wee Journal de Québec

Pas la!!et pourtant,nommé joueur le plus prometteur l annee dernière!

Plume

reacted to a post in a topic:

Surprise au pee wee AAA R

tintin replied to Sage's topic in TOURNOIS

Je n ai pas vue le ccl jouer encore,mais vous parler de beaucoup de jeux et d efforts individuels!!questions a se poser!!est ce que la structure du ccl applique le dlta et dans ce cas ,travail plus les TI comme demandé ,que le collectif??et que d autres font l inverse??question selon moi assez pertinente en rapport avec vos commentaires!!

Parce que tous vos intervenants,font en sorte que l horaire soient respectée!!arbitres..coachs..marqueurs...ect!!

Quoi??y en as tu beaucoup des franchises avec des gouverneurs présent a tous les matchs de chaque calibres et a tous les week ends!!en tout cas, moi je n y suis pas et c est pour ca que nos entraîneurs ont aussi des responsabilités d avant matchs!!maintenant l horaire est sur papier et en théorie...si tous veulent avoir un temps de jeu équitable,si la game dois terminer a 12h20..ben elle termine a 12h20...sinon..effectivement,le dernier de la journee aura pas mal moin de temps alloué!!c est pour cette raison qu on demandw aux arbitres de faire respecter les heures de début match..warm up ect..ect..

tintin replied to BRENTBILODEAU's topic in PEEWEE AA

Par chez nous, c est assez simple!!leq et rseq sont gérer par la meme organisation!!dans la meme école..donc tu fais pas le aaa...ps de trouble tu essaie le d1..tu fais ps le d1..ben il y a d autre option pour toi!!d2 si dispo..sinon d3...trop de demande et de bon joueurs..ben on vas faire 2 d2!!donc,non ps d exode chez nous,a part par choix d école!!19 equipes au total dans notres cas...masculin,feminin,leq et rseq

Ce qui semble plus ambiguë,c est la sélection au niveau leq par rapport au classement!!ok pour les équipes de la region immédiate,mais pour les autres de ce que j ai entendue, c etait ps clair!