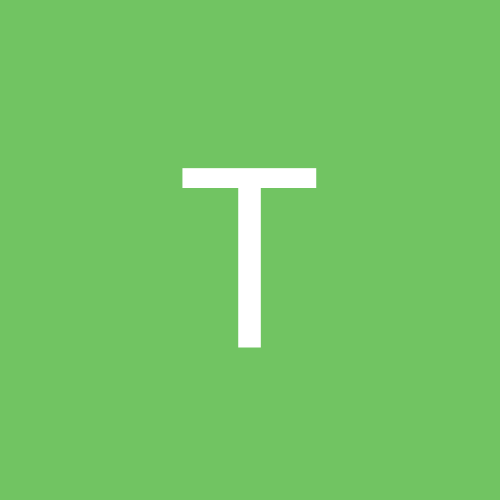 Content count

231

Joined

Last visited
About tintin
Rank

Joueur de concession
Attendez, la conference de la ministre des sports s en vient d ici quelques qu on a sue tantôt! Les annonces de hier sont des annonces générique ça l air et mme charest viendrait clarifier le tout!!😳

Bross71

reacted to a post in a topic:

Début de saison AAA

Rookie2011

reacted to a post in a topic:

Début de saison AAA

Dans le farwest, tout est autorisé!😁

Je suis responsable d une franchise masculine et féminine de la lheq, je suis celui qui reçoit les emails de la lheq masculine et féminine, ET EN CE MOMENT , je n ai recu aucun émail qui mentionne l annulation de la saison!! Par contre, est ce que le calendrier qui devait être fait est tombé a l eau!! Oui! Mais ca veux pas dire que si des franchises decidaient de jouer des matchs, si possible, fin mai, que la lheq ne serait pas impliqué! C est exactement le son de cloche que nous avons eu!

Nope!! Les franchises sont encore en mesure de décidé de mettre fin a leur saison ou pas! En ce moment, pas d annulation de la ligue, contrairement a l annee dernière ! Tu pourrais être surpris de voir combien de franchises continuent d espérer!

Tu tiens cette info où? De la ligue elle meme ou bien de quelqu un a quelque part?? En date de ce matin ni la lheq m ou lheq f , confirme ce que tu dis! Ce que moi j ai comme confirmation officielle des 2 ligues, info d y a environ 2 semaines, c est qu etant donné la situation au Québec , il n y aurait pas de calendrier de sortie, mais que si la situation le permet, la ligue pourrait aider les franchises a organiser des matchs! A moin d un revirement , elle ne voulait pas annoncé de fin des activitées!

Si le soccer a l autorisation de jouer, lacrosse l aura! En ce moment, presque 100% des associations de crosse ont opté pour le plan b, celui de tenir leur activités a l extérieur! Si nous étions resté a l intérieur, il y aurait effectivement eu la même problématique que le hockey! Maintenant, est ce qu il est préférable que mon garçon ai une certaine forme de compétition cette été, ou qu il soit en mesure d arrivé avec une certaine forme physique en aout ou septembre si le hockey recommence?? Perception !!

Bross71

reacted to a post in a topic:

Saison AAA de printemps ... $$$

Play lacrosse!!😁😁 Ca ressemble a du hockey, mais y fait plus chaud!!😁😁

C est drette ce que je me disais!😝

dwgs

reacted to a post in a topic:

Absorbtion de la LHIQ par le RSEQ

Et voilà! Tu as tout compris...s il joue pas au brick, y a pas d avenir au hockey, inscrit le tout de suite au scolaire!!😁😁

Attend , selon moi d ici 1 ou 2 ans...11 ans seras encore trop tard!! Je te dirais 9 ou 10ans et ils vont devoir rentrer dans le moule!

Tu en as oublié un!! Ne pas choisir son école!

Bien maintenant tu en as un exemple! Fiston a quitter l école et la lheq , pour se diriger vers le privé et le scolaire! Possiblement meilleur décision pour son avenir d adulte qu il a prit, car la décision vient de lui!😎

Oufff, si on commence a énumérés TOUTES les ligues..associations..équipes..ect.. Qui ont décidé d outre passer , ou d interpréter les règles en leur faveur, on risque très sérieusement d en parler encore en juin tellement la liste vas être longue!

Je trouve ça bizarre que d un bord on annonce que le ministère veut faire fermer la lhps, mais que de l autre bord, ils seraient assez pesant pour un retour au jeu avec masque! Je le souhaite bien par contre!

Bien raison 1 an déjà ! Mais tu sais quoi, ce qui me fait encore plus de peine que la perte du hockey, c est le nombre de jeunes en echec.scolaire dû a cette année de in and off sur l ensemble des sports et école!! Mais ça, peu en parle et il.ne semble pas non plus avoir de plan précis pour cette partie!!