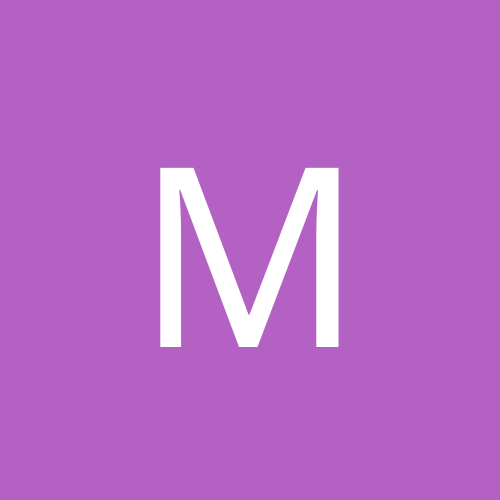 Content count

183

Joined

Last visited
About matt2830
Rank

Joueur de 1er trio
matt2830

reacted to a post in a topic:

Rumeur hockey qc

A notre dernier CA d'association (16 juin) il s'est dit aucun tournoi de prévu pour 2020-2021..... mais ça change à chaque semaine depuis....

Le plan de retour au jeu de HQ est sortie. 6 phases au total. -pas de date jusqu'à présent. -selon ma compréhension les régions vont reprends sûrement plus rapidement que le grand Montréal @Président: est ce que je résume bien le tout??

Bross71

reacted to a post in a topic:

Affiliation Double lettre Richelieu

C'est maintenant officiel, l'AHM de Ste-Julie et celle de Sorel (AHMBR) vont être affilié pour les équipes AA et BB de l'atome à Midget. Depuis 2 ans il y avait une entente pour le AA seulement entre les deux associations. Résultat..... plusieurs, je dirais une forte majorité des joueurs de Sorel se présentaient pas au camp AA et jouait BB à Sorel. Em même temps je les comprends, c'est plus ou moins 40 min de route Ste-Julie/Sorel. Cette décision provient de Hockey Richelieu. https://www.ahmsj.ca/fr/publication/nouvelle/midget_aa_-bb.html

Bross71

reacted to a post in a topic:

Que sont-ils devenu ?

Surtout moins de POCistes qui vantent les exploits de fistons!!!! ?

Poitrick Roua 33

reacted to a post in a topic:

Questions - Réseau UAA

Pour le fils de Carey Price, pourquoi il avait fait le BRICK avec team Californie?? Et non avec l'équipe du Québec. Juste pour savoir, qqun est au courant ?

Ça c'est en 2018-2019, en 2019-2020... il a pas de stats d'inscrit

matt2830

reacted to a post in a topic:

retour hockey mineur

Par saison normale, je veux dire avec des matchs à 5 vs 5. On verra bien les recommandations des différents comités de HQ à Sport Québec et à la ministre Charest qui devraient d'ailleurs êtres transmise bientôt .... Pour l'instant, une panoplie de rumeurs circulent 3X3 ou 4X4 en demi glace, pas de contact, entraînements groupe restreint, etc..... Mais s'il n'y a pas de hockey du tout avant janvier..... comme d'autres rumeurs laissent sous entendre.... on en reparle de l'impact sur les joueurs « élites »

Moize

reacted to a post in a topic:

retour hockey mineur

Personnellement s'il y a pas de saison à la régulière pour les catégories avant Midget AAA ( on pourrait p-ê aussi inclure le bantam AAA) ça aura aucun impact sur la carrière de hockeyeur des joueurs des catégories novice, atome et peewee.

matt2830 replied to Poitrick Roua 33's topic in GÉNÉRAL

À mon avis, une autre ligue qui va encore plus diluer le calibre de jeu... Avec 3-4 voire 5 (LHEQ, RSEQ, LHPS, LHIQ et UAA), les catégories PW à Midget, impossible d'avoir des équipes avec 3 trios d'attaque et 6 paires de def de calibre dit « élites » Oui le développement des skills individuels est sûrement meilleur dans une c'est ligue, mais la qualité des joueurs peut-être très variable au sein de la même équipe.

Avec ce que HQ prévoit de faire.... pas sur que ça va tenir la route leur horaire d'été!!!!??‍♂️??‍♂️ https://ici.radio-canada.ca/sports/1698280/chronique-martin-leclerc-covid-19-hockey-quebec-planche-plan-extreme

Moize

reacted to a post in a topic:

Saison AAA de printemps ... $$$

Je suis tombé sur ça...... https://www.leaaaq.com/fr/publication/nouvelle/sois_pret_a_jouer_-_be_ready_to_play.html

Président

reacted to a post in a topic:

rumeur ou veriter

Selon une source de l'Estrie, sport mineur pas avant le 12 juillet..... à suivre

L'effet Pascal Dupuis.....